Secure Management for Your Net Leased Investment
CFI's Net Leased Management™ services provides investors with expert resources to achieve hassle free income from triple net leased or modified net leased investments. Our team's cost effective approach and professional guidance enables owners of all types to invest in real estate assets, and secure passive income on their investments. We set clear protocols for property oversight and provide investors with detailed reporting on results to ensure the long-term success of your investment property.
This niche investment management approach has proven to be highly successful for investors of single or dual tenant modified net leased or triple net leased properties, and single, dual or multi-tenant absolute net leased properties. Property types include retail, office and industrial facilities.
Services
Financial Reporting
Rent, CAM and Expense Reimbursement Collections
Tenant Lease Abstraction – "Tenant Map"
Annual Operating Budget – "Management Map"
Insurance Compliance
Tenant Lease Compliance
CAM Reconciliation
Communications with Tenant and Owner regarding COVID-19 issues, rent relief requests, lease obligations.
Owner/Partnership Cash Distribution Management
Landlord Maintenance Responsibilities
Owners Association Compliance
Site Visits
Track Loan Obligations
Tax Filing Preparation - 1099
Drone Inspections
What Sets Us Apart?
High quality financial and operational reporting on individual properties and consolidated reporting for portfolios including monthly statements and annual statements for CPA.
Lease abstraction and tracking of important dates such as lease renewal notices, insurance expiration and property tax due dates.
Access to master insurance policies that leverage preferred pricing to cover items such as building coverage, liability, lessor's risk or loss of rents.
Tracking of loan obligations and covenants.
Available throughout the U.S.
Manage Tenant insurance compliance with proper additional insured and other required endorsements
Vendor management for owner-required services.
Site visits with property inspection report and portfolio analysis.
AMO Accredited, which recognizes excellence among real estate asset and property management firms.
Centralized, cloud- based Owner Portal for financial reports and property data, accessible 24/7.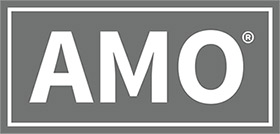 Management Leverage™
Management Leverage™ enables owners to gain the higher returns of a modified net leased property by utilizing Net Leased Management™ services to manage the landlord responsibilities. Using Management Leverage™, the property owner hires NLM for a small monthly rate to create a virtual triple net leased investment. Capitalizing on this leverage, the owner gains the higher returns of a modified net leased property with the ease of management of a triple net leased investment.
NLM Operations - National Presence
144 properties in 28 states
Net Leased Managed properties in the U.S., valued at over $543 million
Contact Us
Please contact us with any questions you may have about working with Net Leased Management
Contact Us
Select Tenants